Here's Your Chance to Become a
Subscriber to Disruption
Investor Today!
Fellow Investor,
Forgive me for being so excited with your decision today!
I can't wait to help you start investing in disruptors.
I'd love nothing more than for you to start earning profits like these disruptors have made in the past:
Adobe: +48.17% every year for 14 years
Priceline: +27,557%
Cisco: +99,225%
First, I'm going to share with you the name and ticker symbol of Netflix's Worst Nightmare.
That's the networking switch company that could well be the next Cisco.
And it's the stock that my research shows should double or better, every 2.5 years.
I'll reveal my research and all the details to you just minutes from now.
I'm also going to give you the following three reports, absolutely FREE:
The Battle Over Your Fridge:


The Surprising Disruptor in the Coming
$1.5-Trillion Grocery Wars.

The Mother of All Disruptors:


The $12.5-Trillion Opportunity
Inside the Fourth Industrial Revolution.

The Disruption Investor Owner's Manual:


How to Spot and Profit from the Biggest
Disruptive Trends Yet to Come.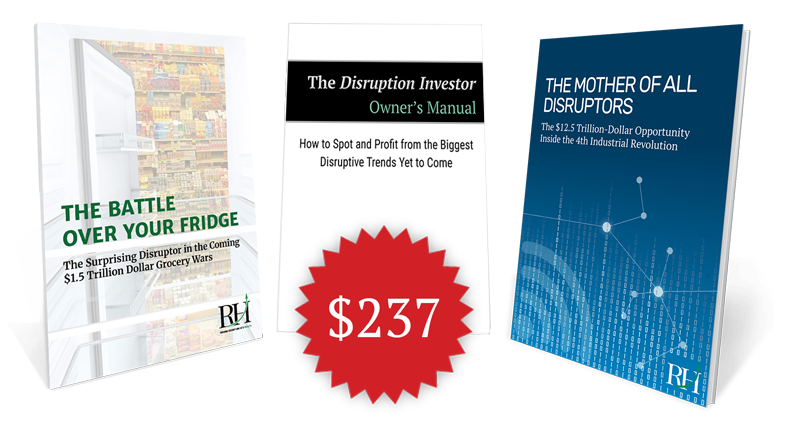 Inside these three free Bonus Reports, you'll find more disruptors to invest in. Each of them has the potential to return life-changing gains, just like the networking switch pick.
And of course, you'll get the opportunity to collect similar profits on each of the other 11 disruptors I'll recommend over the next year.
There's no such thing as risk-free investing, but I think you'll agree that investing in disruptors is as close as it gets!
Since you're agreeing to become a subscriber today, you'll only ever pay just $199 a year for ongoing access to this life-changing information.
No matter how much others pay in the future, you're grandfathered into this low price.
And you should know that your investment is 100% guaranteed...
Here's how your guarantee works...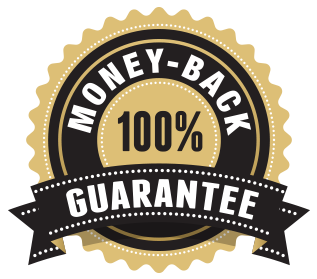 You're entitled to review all issues of Disruption Investor, along with each of your free bonus reports for a full 30 days before deciding if staying on as a subscriber is right for you.
Then, once you review all of my research and the stocks I'm recommending, if you don't agree with the money-making potential...
Or if you simply decide not to follow through with your free trial, for any reason at all...
You can exercise your right to a fast, full 100% of your money back. With no questions asked.
So, as you already knew, you have nothing to lose and everything to gain.
All that's left is for you to do is claim your risk-free trial now:
A One-Year Subscription to Disruption Investor for just $199.
Renews at $199 per year until cancelled.
Receive 12 issues of Disruption Investor
PLUS 4 FREE Research Reports:

The Next Cisco
The Battle Over Your Fridge
The Mother of All Disruptors
The Disruption Investor Owner's Manual
Total Savings worth $237!