About RiskHedge
We're an investment research firm with a successful history of providing specific, profitable recommendations to our readers.
Over 70,000+ independent-minded investors follow our work. Our unique insights have been featured in top media outlets like Forbes, Fox Business, Yahoo! Finance, Bloomberg View, MarketWatch, Seeking Alpha, and many more.
Our expert team includes Chief Analyst Stephen McBride—who's been described as a visionary investor for his ability to anticipate world changing disruptions, and guide subscribers in how to profit from them. Stephen's unique approach to investing has led his readers to peak gains of 957% in The Trade Desk (TTD), 244% in Alteryx (AYX), and 117% in "computer vision" pioneer Tobii (TOBII.ST).
Chief Trader Justin Spittler, who's one of the top stock pickers on the planet. (He generated an average rate of return of 303% in 2020 alone.)
And Chris Wood, our 20-year market veteran who identifies microcap disruptor stocks on the verge of huge gains. Like eXp World Holdings (EXPI), which handed his readers 375% gains. He's also racked up wins of 275% in Personalis (PSNL), 399% in Kopin (KOPN), and 422% in Magnite (MGNI), to name a few.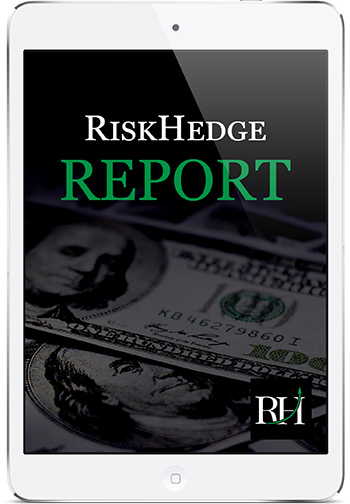 For many folks, reading the RiskHedge Report is the first step in benefiting from our insights.
Emailed to you several times a week, the RiskHedge Report delivers smart, useful analysis on the latest breakthrough technologies and investing trends.
The RiskHedge Report subscription is currently free... You can sign up below.