About RiskHedge
The world is changing faster than ever and there's nothing you can do to stop it.
But there's plenty you can do to take advantage.
That's the core idea behind RiskHedge. Since our founding in 2018, we've helped subscribers anticipate and profit from the biggest disruptive trends shaping our world. From AI to energy to Wall Street and big government's latest schemes, our subscribers are often first to know about big opportunities and threats... and the actions you can take to protect yourself or profit.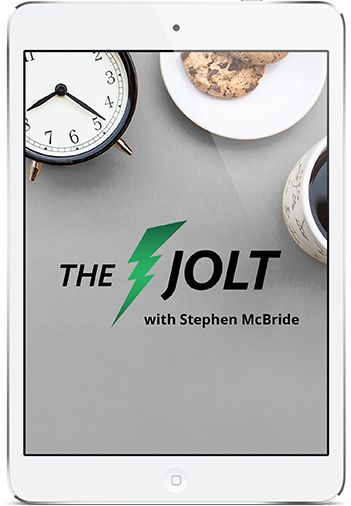 Our unique insights have been featured in top media outlets like Forbes, Fox Business, Yahoo Finance, Bloomberg View, MarketWatch, Seeking Alpha, and many more.
Our team is led by researcher/writer/investor Stephen McBride. Over 40,000+ independent-minded investors follow his writings in The Jolt.
The Jolt subscription is currently free... You can sign up below to start getting Stephen's insights.